Snoman Executive
President
Wayne Vandersteen (Northern Trail Blazers), Interlake Region
Vice-President
Jason Wiebe (Eastman SnoPals), Eastern Region
Treasurer/Past President
Alan Butler (Snowtraxx Snowmobile Club), Western Region
Interim Member
Joe Thievin (South Interlake SnoRiders), Interlake Region
Directors
Central Region
Ken Willsey (Club Snow)
Doug Godard (Border Valley Sno Goers)
Eastern Region
Jason Wiebe (Eastman SnoPals)
Ken Horn (Lee River Snow Riders)
Interlake Region
Les Thordarson (Interlake Snow Trackers)
Jason Bittner (Lakeside Sno-Drifters)
Northern Region
Tyler Samborski (Snow Lake Sno-Drifters)
Darrell Helash (Gillam Snowmobile Club)
Western Region
Darcy Wyborn (Sprucewoods Snowdrifters)
Jack Bolack (Tri Lake Trail Busters)
Alternative Directors
Central Region
John Malcolm (Cross Country Snow Drifters)
Eastern Region
Jordan Ferguson (Whiteshell Snowmobile Club)
Interlake Region
Joe Thievin (South Interlake SnoRiders)
Northern Region
Floyd Brown (Border Explorers Snowmobile Club)
Western Region
Perry Snedden (Prairie Mountain Snow Drifters)
Department of Environment, Climate and Parks
Environment, Climate and Parks appreciates a good working relationship with Snoman, which includes the opportunity for staff representatives to attend regular board meetings, in a non-voting capacity, to remain apprised of matters involving the department.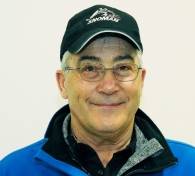 Wayne Vandersteen
President
My snowmobiling days began way back in 1966 when I drove a Ski Daddler to get Christmas Trees. I was hooked on snowmobiling right from the start. Not a year passed when I did not make miles, bumpy miles back in the day before groomed trails. Some years were busier than others with as many as 10,000 miles in some years.
In the mid 1990's, myself and some equally passionate snowmobilers decided to start a snowmobile club in the Fisher Branch area. I was nominated president of the Northern Trailblazers and sat on the board for many years.
In 1997 I became a regional representative for the Interlake area on the Snoman board. My involvement with the sport continued and we developed a fairer payout system which made all clubs equal.
Twenty-three continuous years of involvement leads me to 2020 and my new, exciting role as President. I am ready, willing and able to continue to work for the betterment of all snowmobilers when I am not out enjoying a ride with my daughter, son and six grandchildren. They all love snowmobiling as much as I do.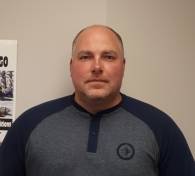 Jason Wiebe
Vice-President, Eastern Region Director
My passion for snowmobiling was deeply engrained at a young age as my family has a long history of snowmobiling. I am proud to carry on this legacy. I have snowmobiled extensively across Manitoba, as well as in Saskatchewan, Northern Ontario, Minnesota, South Dakota, Montana, Wyoming, and Idaho. In pursuing my passion for snowmobiling, I am proud to call the Eastman Snopals my home club and serve as their Vice President. From my time spent volunteering with Snopals, I became a representative on the Eastern Region Snowmobile Association and now serve as its President. Riding snowmobiles, while improving the experience for both myself and others, has been a way of life for as long as I can remember. My goals for the Snoman board include promoting process improvement and collaboration across the organization.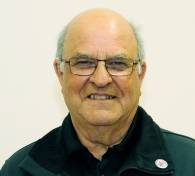 Alan Butler
Treasurer, Past President
Alan Butler joined the Snoman Board of Directors in 2010 as a director for the Western Region. In April 2011, Alan was elected as vice president and then president and served in that role until 2020.
Alan, his wife and family have been snowmobiling since 1974. Alan & Linda lived in Stony Mountain for 30 years and rode a lot of the Interlake trails. Upon his retirement, Alan & Linda moved to Foxwarren and became a member of the Snowtraxx's Snowmobile Club. Alan's first involvement with the club was taking over the trail signing responsibilities for 40 kilometres of trail. He was elected vice president of the club and it was at this time he attended his first Western Region meeting. Alan was elected as club president and club representative for the Western Region. In 2008, Alan was elected as chair of the Western Region and in 2010 became the Regional Snoman Director.
Alan has always been a strong community supporter and volunteer and has considerable experience on volunteer boards, both at the community and provincial level. Being employed by one of the largest aerospace companies in Manitoba for 35 years, Alan as the manager of Aircraft Operations was responsible for a workforce in excess of 250 employees and therefore has considerable experience in labour relations, budgeting and management.
Alan and his wife Linda raised a family of three, of which all snowmobiled and has one son and his family of two that are avid snowmobilers. Alan says, "There's nothing better than going for a ride with your grandchildren".  Alan and Linda usually ride about 2,500 miles per season; they do not go south but stays at home and enjoys the winters.
Alan believes that the clubs are the strength in the Snoman organization and we must all work hard to strengthen the relationship between the clubs and the Snoman.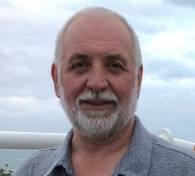 Doug Godard
Central Region Director
I started snowmobiling in the early '70s as a young kid on Arctic Cat machines and still ride Arctic Cat machines to this date. I am a lifetime member of the local St. Jean Trailblazers and currently on the board of directors. I am also a member of the Border Valley Snowgoers in the Central region since 2014 and sit on the board of directors. I enjoy snowmobiling along with my wife, our son & daughter and our grandchildren. I believe it's never too early to get the little ones started to enjoy the great outdoors in the winter.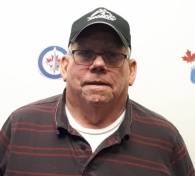 Ken Willsey
Central Region Director
I first started snowmobiling in the 70s then took a hiatus from the mid-80s until 2008. I joined Club Snow in Portage la Prairie in 2009 and have been Treasurer for the past 2 years.
I retired in 2013 after 42 years working at our Chrysler dealer. I am looking forward to spending my time working with our snowmobile club and in the last 2 years have helped construct two new warming shelters.
My wife Betty and I have three grown sons; two of them are involved in snowmobiling. I really enjoy the time we get to spend on the trails together.
I am also an avid golfer and enjoy camping in the summer and spending time with our four grandchildren.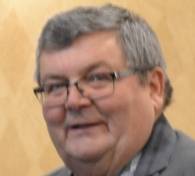 Ken Horn
Eastern Region Director
Ken Horn has been an avid snowmobiler most of his life. He started snowmobiling on a snow cruiser in the early 60s at his uncle's farm in the Oak Bluff area. His first involvement with a snowmobile club was the Lac du Bonnet Power Toboggan Club, then along with a group of people from the Lac du Bonnet area formed the Lee River Snowriders Club which he held numerous positions from President to Director and still is active with the club as a Director today. He sat on the Snoman Board for several years from the late 90s, served 2 years as President and now serves as the Eastern Rep. 
After 41 years working for Greyhound Canada as an Agency Manager, he retired years ago which now allows him to be more involved with snowmobiling and work with other organizations.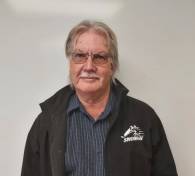 Les Thordarson
Interlake Region Director
Les first rode an Autoboggan with the rear engine in the 60's. Then the neighbours got a Motoski Zepher with the long seat that would fit 4 kids. Les' first snowmobile was a new 1972 Yamaha 338 in 1973 and has been snowmobiling ever since. Les resides in Gimli with his wife Sharon, they have 3 children and 6 grandchildren. Their whole family has enjoyed snowmobiling and has been invloved in marking trails and maintaining shelters for decades. Many evenings have been spent cooking kolbassa in the shelters. Les' family are members of the Interlake Snow Trackers and Les is currently president.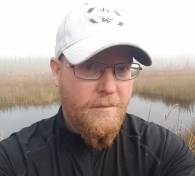 Jason Bittner
Interlake Region Director
Hello everyone! My name is Jason Bittner and I really, really, really enjoy snowmobiling here in Manitoba. I have been part of a snowmobile club for as long as I can remember. My father and a few of his friends started a snowmobile club when I was young and I can always remember helping groom trails, sign trails and fundraise. I am happy to follow in his footsteps and currently head the LakeSide Sno-Drifters snowmobile club here in Faulkner, Manitoba.  With the help of our volunteers our club is doing quite well. We have more members joining every year. I currently work from home for Toshiba INC. in the Information Technology Industry. I provide 2nd level tech support for the junior techs entering the field across Canada. In my spare time I help my dad on his grain farm.  Summers are quite busy.  I am also a newly elected member to council in the Rural Municipality of Grahamdale. I sit on numerous committees including Interlake Tourism and Community Development. My plan is to push snowmobile tourism in the area. I'm excited to sit on the board of directors for Snoman and plan to make a positive impact going forward.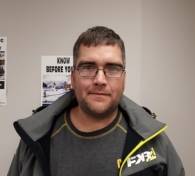 Tyler Samborski
Northern Region Director
I started Snowmobiling in 1997 when my dad bought two new sleds. We put on many miles around Snow Lake going as far as Cranberry.
I enjoy riding as much as possible and try to plan a sled trip every year. I have rode in the Journey for Sight from Thompson to Brandon 5 or 6 times.
I joined the Snow Lake Sno-Drifters 8 or 9 years ago and have logged many miles cutting, signing and fixing trails.  I spend my days off either driving to hockey tournaments or running our Br180s.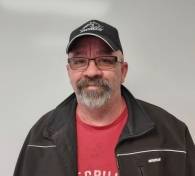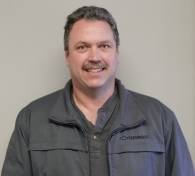 Darcy Wyborn
Western Region Director
Darcy has been actively involved with snowmobiling in the Brandon area since the incorporation of the Valleyview Sno-Riders in 2001. For 12 ½ years, he was a member of their Board of Directors and the Snofund contact for the club. At the club level, he held positions of President and Treasurer (7 years). As their representative to the West Region Snowmobile Association, Darcy had attended every regional meeting since 2001 and became an active member at that level. Darcy has served as a member of the West Region Snowmobile Association's Board of Directors for over 10 years, serving as their treasurer since October 2006. As a Regional Director, he has enjoyed working with the West Region clubs which have continued to grow.
Darcy's involvement with the club and region would not have been possible without the support of his wife, Tracy, and their two daughters, Jessica and Miranda. Together with the girls, Darcy has tried to turn every regional or snoman ride they could attend into a family riding adventure.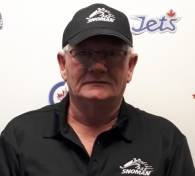 Jack Bolack
Western Region Director
Jack and his wife Claudia live and farm in the Glenora area. They have three grown sons and farm with the youngest son.
Jack began snowmobiling in 1969 but gave it up in the late '70s. He got the bug again in the early 2000's. He joined the Tri Lake Trail Busters and became very involved with the club, grooming and signing trails, and general maintenance on the groomer.
In 2016, he was elected to the Western Region Board of Directors as an alternate director. In 2019, he was elected as a director.
Jack really enjoys snowmobiling. He rode on the Journey for Sight for 5 years, 4 years from Flin Flon to Brandon and one year from Thompson to Brandon. Jack enjoys riding on local trails but has ridden many trails all over Manitoba and enjoys meeting and visiting with new people.
John Malcolm
Alternate Central Region Director
Jordan Ferguson
Alternate Eastern Region Director
Joe Thievin
Alternate Interlake Region Director
Joe got the snowmobile bug as a child growing up on a farm in southern Manitoba. He worked with his father at their snowmobile dealership that sold and serviced Sno Jet snowmobiles in the 70's.
In the year 2000, Joe along with his wife Nadine chartered a local snowmobile club - South Interlake SnoRiders. Joe continues to manage club grooming operations, groomer scheduling and is responsible for groomer maintenance.
In the early 2000's, Joe became a Regional Director with Snoman – a position that he held for many years. During that period, Joe was a member of the Snoman Executive, holding positions of Vice President, Treasurer, Chair of the Trail Funding Committee and Media Relations. After a brief absence, Joe returned to the Snoman Board of Directors Executive Committee in 2020. Joe has been responsible for media communications on an ad hoc basis. Additionally, Joe promotes snowmobiling and snowmobile safety working with organizations such as Manitoba Public Insurance, Manitoba Hydro, CTV News, CBC News and Global News.
Joe is also engaged with snowmobiling at the national level holding the position of 1st Vice President of the Canadian Council of Snowmobile Organizations.
Floyd Brown
Alternate Northern Region Director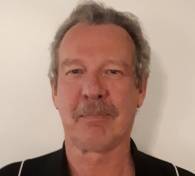 Perry Snedden
Alternate Western Region Director